Skip to Main Content
It looks like you're using Internet Explorer 11 or older. This website works best with modern browsers such as the latest versions of Chrome, Firefox, Safari, and Edge. If you continue with this browser, you may see unexpected results.
The Black Lives Matter mission is to build local power and to intervene in violence inflicted on Black communities by the state and vigilantes. - Black Lives Matter
What is Police Brutality?
The term 'police brutality' is a phrase from common speech; thus its meaning is not well-defined. In general, it connotes the use of excessive force by the police against members of the public. It is accepted that many uses of force by the police cannot be labeled 'police brutality' or 'excessive', because the use of force is sometimes necessary in police work. - Encyclopedia of Violence, Peace and Conflict
#BLM and Books
From #BlackLivesMatter to Black Liberation

by

Keeang-Yamahtta Taylor

"Activist and scholar Keeanga-Yamahtta Taylor surveys the historical and contemporary ravages of racism and persistence of structural inequality such as mass incarceration and Black unemployment. In this context, she argues that this new struggle against police violence holds the potential to reignite a broader push for Black liberation"

Call Number: E185.86 .T367 2016

Publication Date: 2016

The Making of Black Lives Matter: A Brief History of an Idea

by

Christopher J. Lebron

Started in the wake of George Zimmerman's 2013 acquittal in the death of Trayvon Martin, the #BlackLivesMatter movement has become a powerful and uncompromising campaign demanding redress for the brutal and unjustified treatment of black bodies by law enforcement in the United States. The movement is only a few years old, but as Christopher J. Lebron argues in this book, the sentiment behind it is not; the plea and demand that "Black Lives Matter" comes out of a much older and richer tradition arguing for the equal dignity - and not just equal rights - of black people.

The Making of Black Lives Matter presents a condensed and accessible intellectual history that traces the genesis of the ideas that have built into the #BlackLivesMatter movement.

Call Number: E185.615 .L393 2017

Publication Date: 2017

The Color of Law: A Forgotton History of How Our Government Segregated America

by

Richard Rothstein

Richard Rothstein explodes the myth that America's cities came to be racially divided through de facto segregation -- that is, through individual prejudices, income differences, or the actions of private institutions like banks and real estate agencies. Rather, The Color of Law incontrovertibly makes it clear that it was de jure segregation -- the laws and policy decisions passed by local, state, and federal governments -- that actually promoted the discriminatory patterns that continue to this day

Call Number: E185.61 .R8185 2017

Publication Date: 2017

The New Jim Crow: Mass Incarceration in the Age of Color Blindness

by

Michelle Alexander

Once in a great while a book comes along that changes the way we see the world and helps to fuel a nationwide social movement. The New Jim Crow is such a book. Praised by Harvard Law professor Lani Guinier as'brave and bold,'this book directly challenges the notion that the election of Barack Obama signals a new era of colorblindness. With dazzling candor, legal scholar Michelle Alexander argues that'we have not ended racial caste in America; we have merely redesigned it.'By targeting black men through the War on Drugs and decimating communities of color, the U.S. criminal justice system functions as a contemporary system of racial control—relegating millions to a permanent second-class status—even as it formally adheres to the principle of colorblindness. In the words of Benjamin Todd Jealous, president and CEO of the NAACP, this book is a'call to action.'Called'stunning'by Pulitzer Prize–winning historian David Levering Lewis,'invaluable'by the Daily Kos,'explosive'by Kirkus, and'profoundly necessary'by the Miami Herald, this updated and revised paperback edition of The New Jim Crow, now with a foreword by Cornel West, is a must-read for all people of conscience.

Call Number: HV9950 .A437 2010

Publication Date: 2012

Racism in America: Cultural Codes and Color Lines in the 21st Century

by

Leonard Pitts

Bestselling author and syndicated columnist on issues of race in the U.S., Leonard Pitts has received death threats and been subjected to harassment by neo-Nazis. Winner of the Pulitzer Prize for commentary in 2004, he has authored hundreds of articles addressing the charged subject of race.

Call Number: E185.615 .P5434 2016

Publication Date: 2016

We Were Eight Years in Power: An American Tragedy

by

Ta-Nehisi Coates

In this sweeping collection of new and selected essays, Ta-Nehisi Coates explores the tragic echoes of that history in our own time: the unprecedented election of a black president followed by a vicious backlash that fueled the election of the man Coates argues is America's "first white president." But the story of these present-day eight years is not just about presidential politics. This book also examines the new voices, ideas, and movements for justice that emerged over this period--and the effects of the persistent shadow of our nation's old and unreconciled history. Coates powerfully examines the events of the Obama era from his intimate and revealing perspective--the point of view of a young writer who begins the journey in an unemployment office in Harlem and ends it in the Oval Office, interviewing a president. We Were Eight Years in Power features Coates's iconic essays first published in The Atlantic, including "Fear of a Black President," "The Case for Reparations," and "The Black Family in the Age of Mass Incarceration," along with eight fresh essays that revisit each year of the Obama administration through Coates's own experiences, observations, and intellectual development, capped by a bracingly original assessment of the election that fully illuminated the tragedy of the Obama era.

Call Number: E185.615 .C6336 2017

Publication Date: 2017

The Fire This Time: A New Generation Speaks About Race

by

Jesmyn Ward

Call Number: E185.615 .F526 2016 )

ISBN: 9781501126345

Publication Date: 2016

Democracy in Black: How Race Still Enslaves the American Soul

by

Eddie S., Eddie S Glaude, Jr.

Call Number: E185.615 .G548 2016

Publication Date: 2016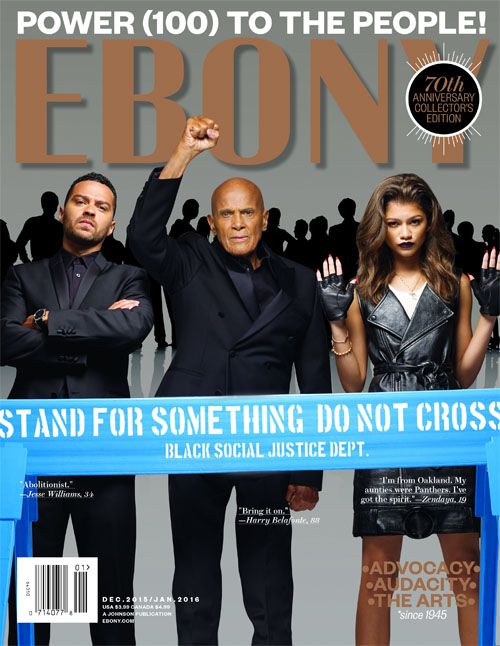 #BlackLivesMatter in the news...
#BlackLivesMatter and Scholarly Literature
"Black Lives Matter: An Open Dialogue on how Race, Class, & Politics Contribute to Challenges of Public Safety in the Black Community. "
"Hands Up Don't Shoot: A Dialogue About Community Policing"
#BlackLivesMatter and the Media
Savannah State University 2200 Tompkins Rd Savannah, GA 31404 Phone: (912) 358-4324 Reference Text Line: (912) 226-2479